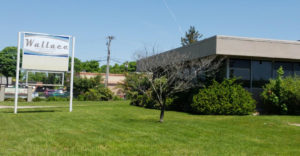 Founded in 1978, Wallace Software Solutions, is one of the top software companies. At the present time they provide "Business Management Solutions" to the Marine, Powersports, Outdoor PE, as well as RV & Trailer. Wallace has worked over 40 years to develop a product that implements the industry's best business practices.  Therefore, we will ensure your dealership will operate at a high level on a day-to-day basis.  "AnchorSoft" and "PowerSoft" are the software product lines of Wallace Software Solutions.  Not only does each our software products offer specialization for its respective industry but also ensures a stream-lined process.
Wallace Software Solutions offers a module based system, that allows you to purchase only what you need. In other words, your software will grow with your business. We continue to improve everyday through interactions with our customers. When you talk, we listen. We help your business, Save Time & Money with our industry leading software.
As a family business, we pride ourselves in being able to help businesses of all sizes.  We offer interest free financing!  Now, we offer a mini system to help even the smallest start up companies grow.
Ready to Upgrade Your Current Dealership Software?
Moving to a new software system is easier than you think. Find out how you can upgrade to

And simplify your business today!